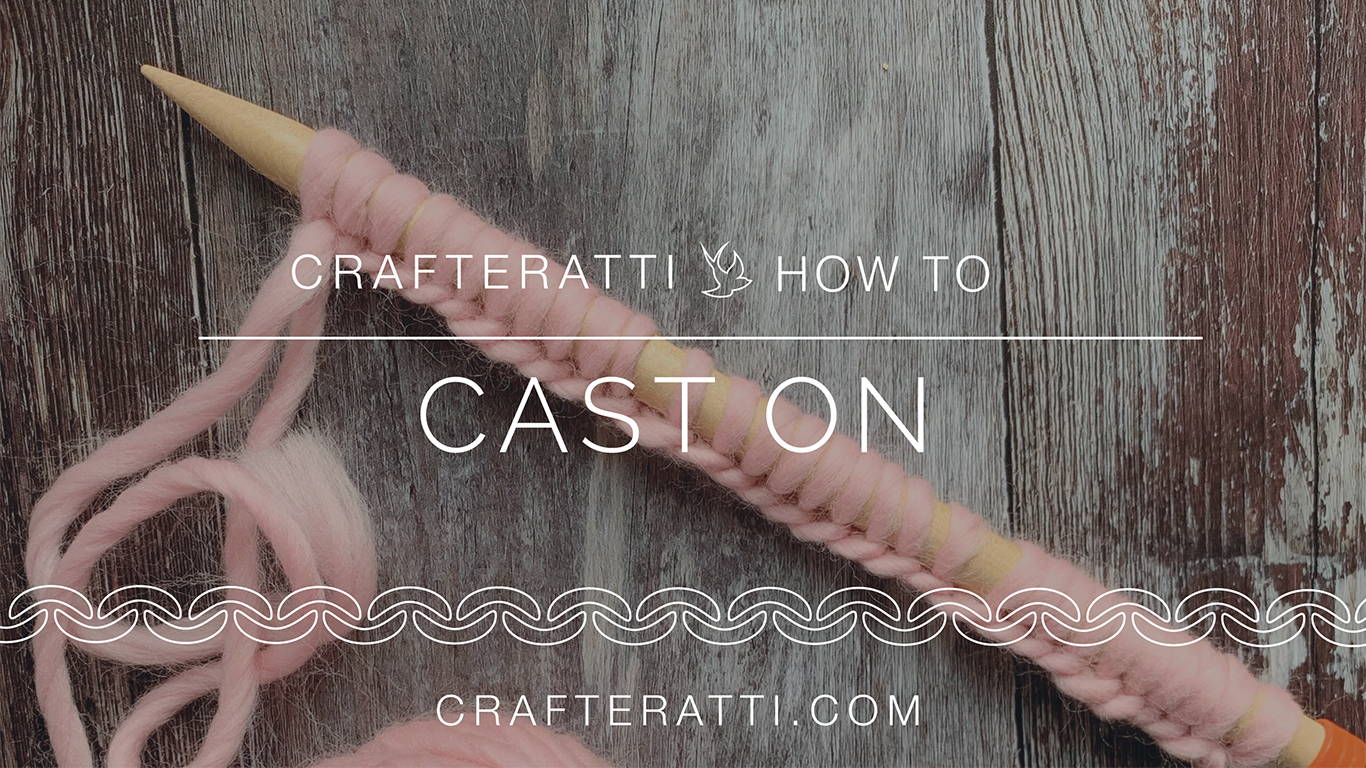 This is my favourite casting on method for hats and sweaters as it has a lovely elastic quality and looks like a mini cable at the bottom of your piece. 
It is formed using the tail end of the yarn along with the yarn end, so you need to ensure that the length of the tail end is long enough to accomodate the number of stitches you need. 
As a guide for our Yum Yum Yarn,  this is around 15cm per 10 stitches plus 15cm.  When I am making a hat with 10mm needles, I use 1½ arm lengths.. a jumper front or back is is normally around 2½ arm lengths for me, plus the amount the pattern says you need to sew up.  You will start to get used to the amount you need.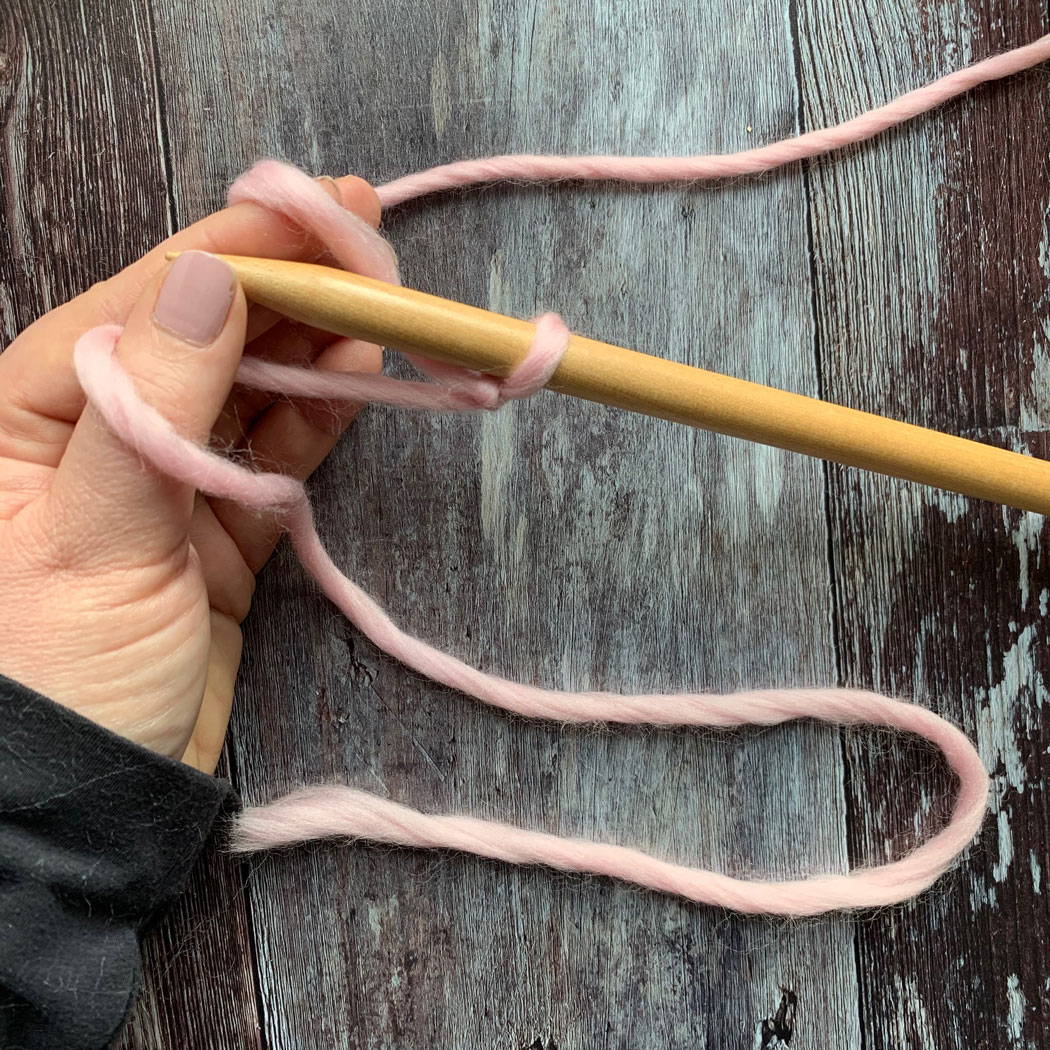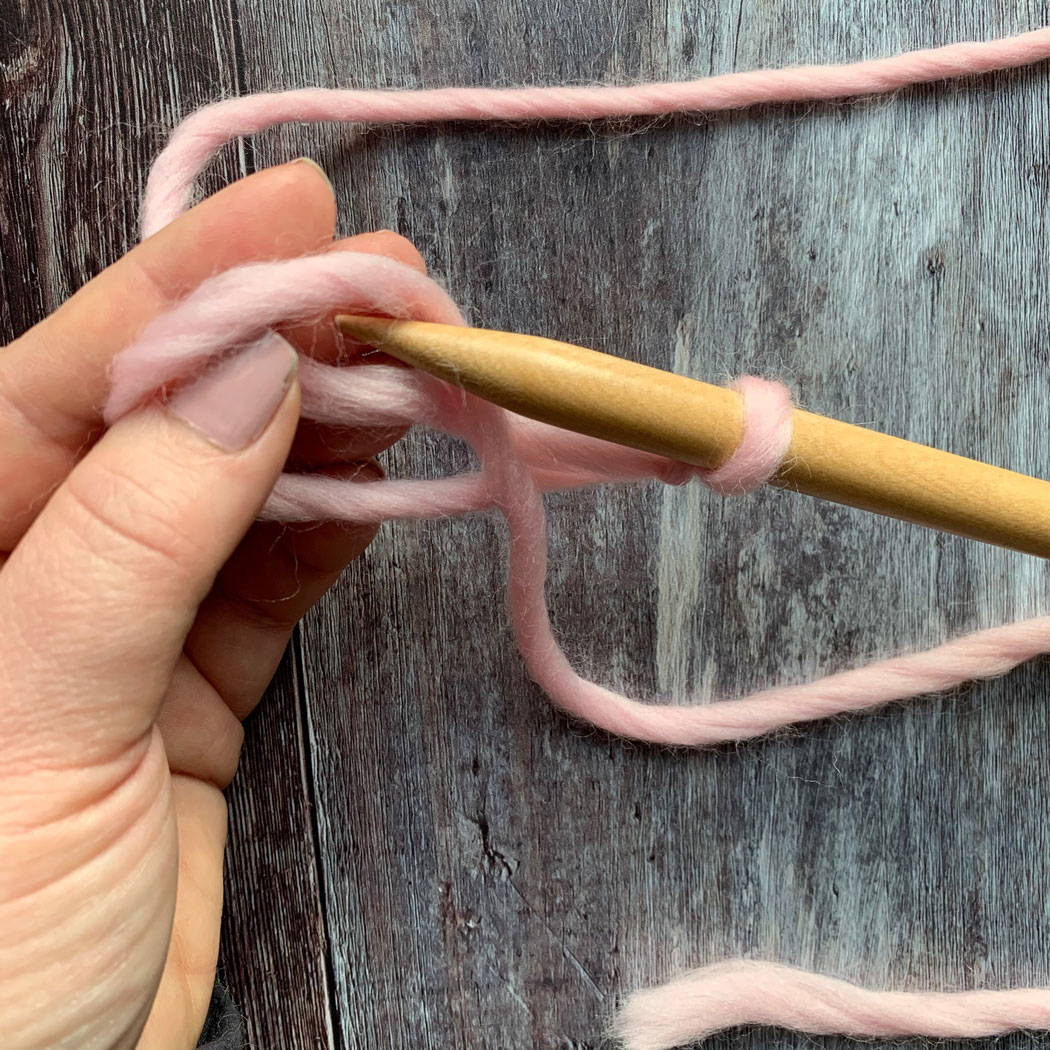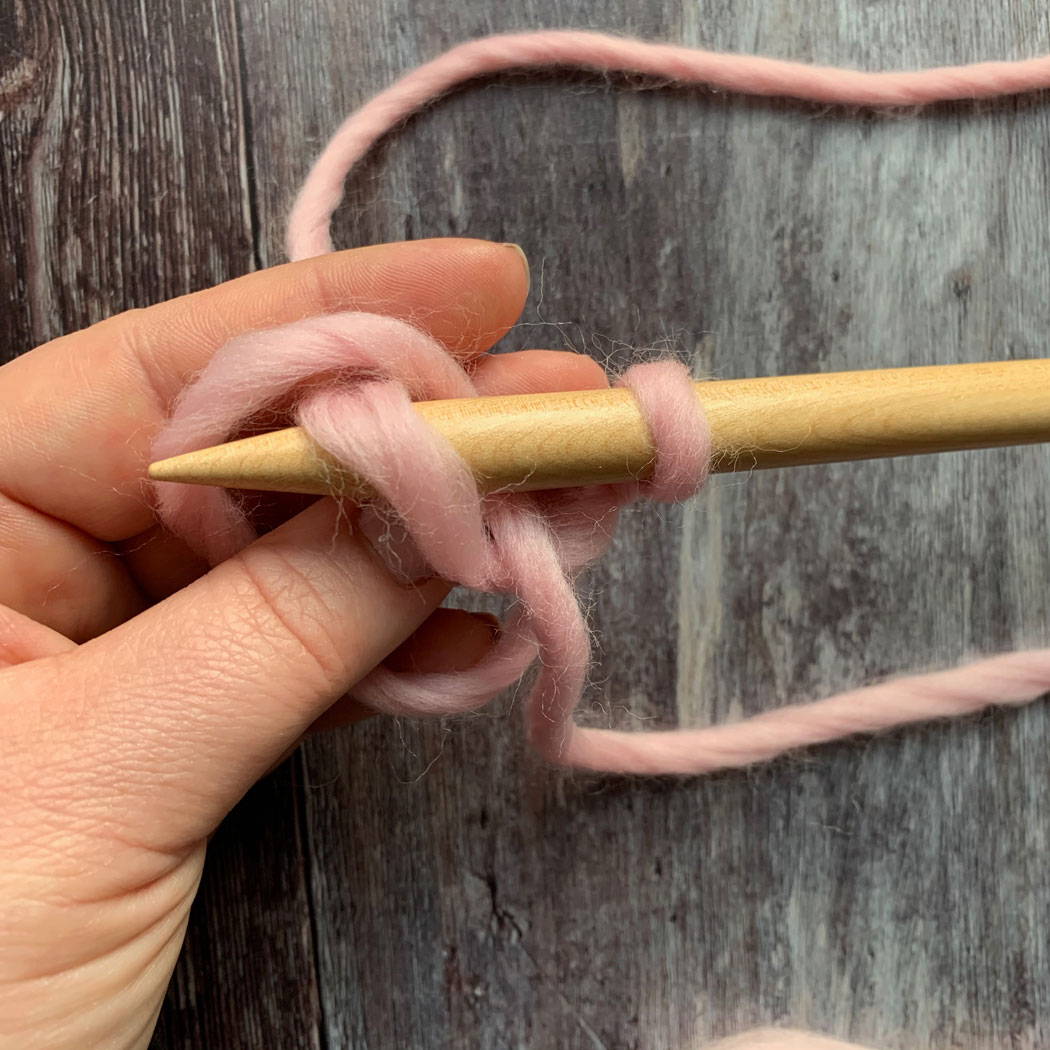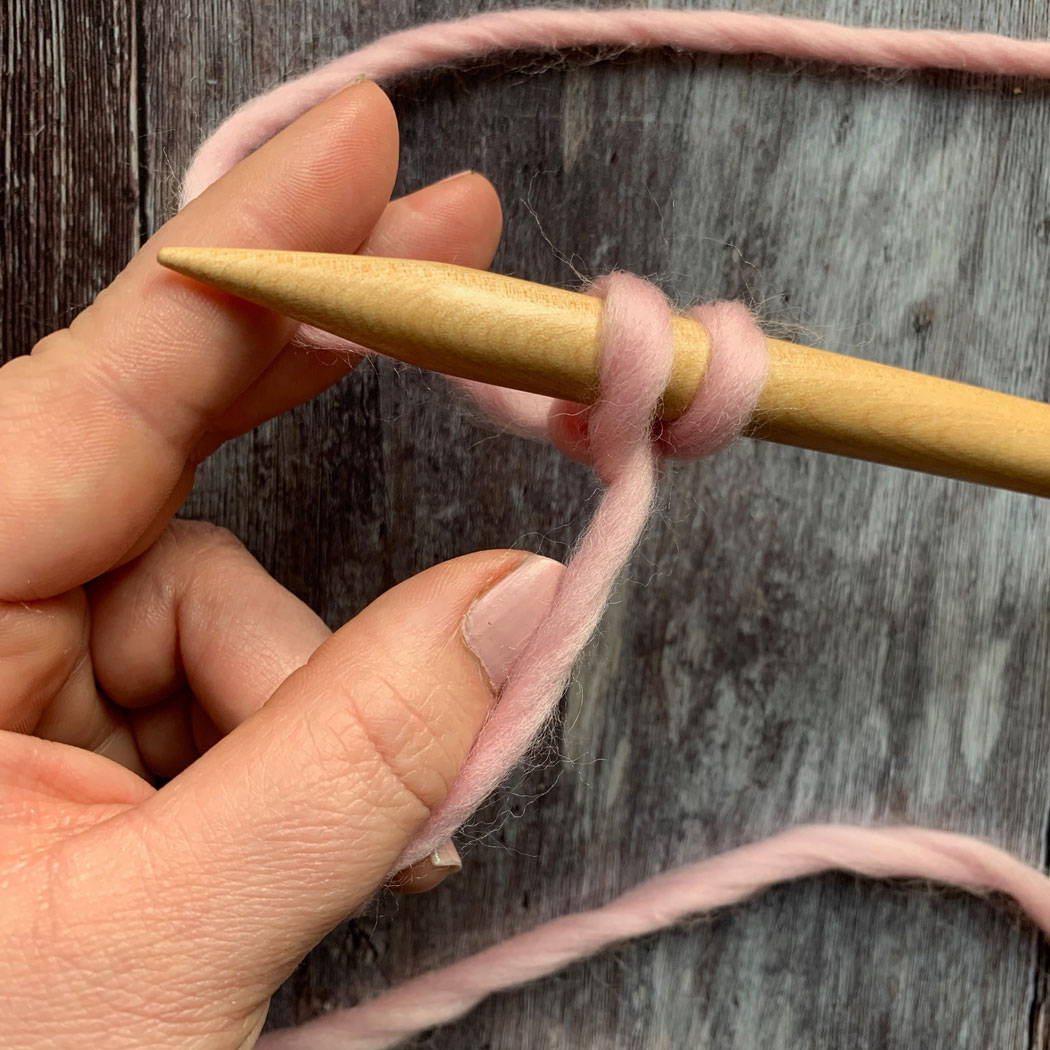 Start with your slip knot stitch. Hold the needle in your right hand with tail end

 

in front.

Loop the tail end round the back of your thumb anticlockwise and hold the yarn end between your first 2 fingers
Slip the right needle up under the thumb loop and push the needle through the loop and

 

to above the yarn end yarn,

Hook the yarn end and pull through the front thumb loop
This creates a stitch loop on your needle.

 

Pull both yarn ends to tighten (not too tight!)

Continue with this loop method until the right number of stitches is on your needle.