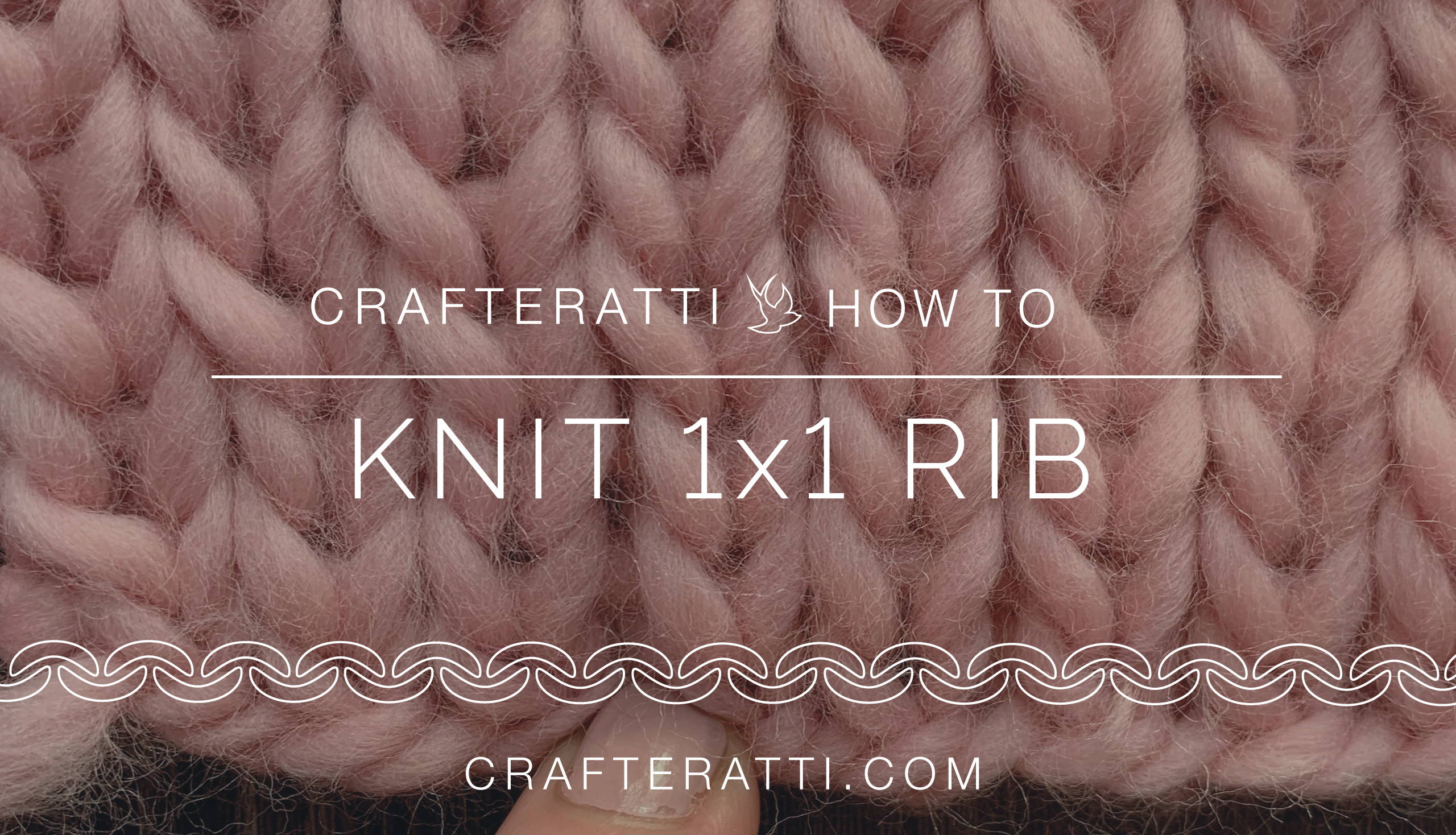 This is a tutorial with video and photos of how to use KNIT and PURL stitches with our YUM YUM Super Chunky Yarn to create a 1x1 rib stitch. 
The PURL stitch is the Ying to the Yang of the KNIT stitch.. it complements it perfectly and once you know this stitch you can start to create lots of different effects.   This is one of them
Once you have CAST ON the right number of stitches.. you can start to "work them"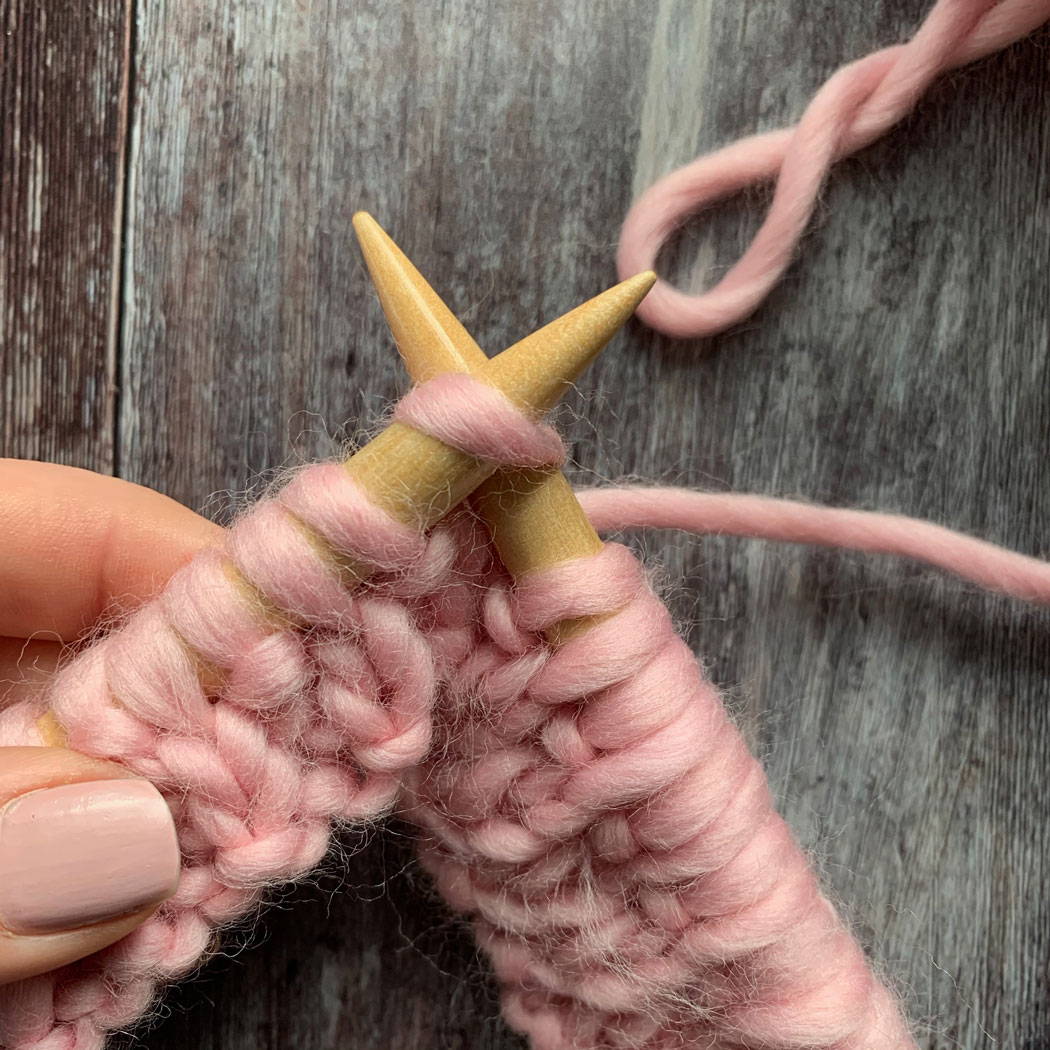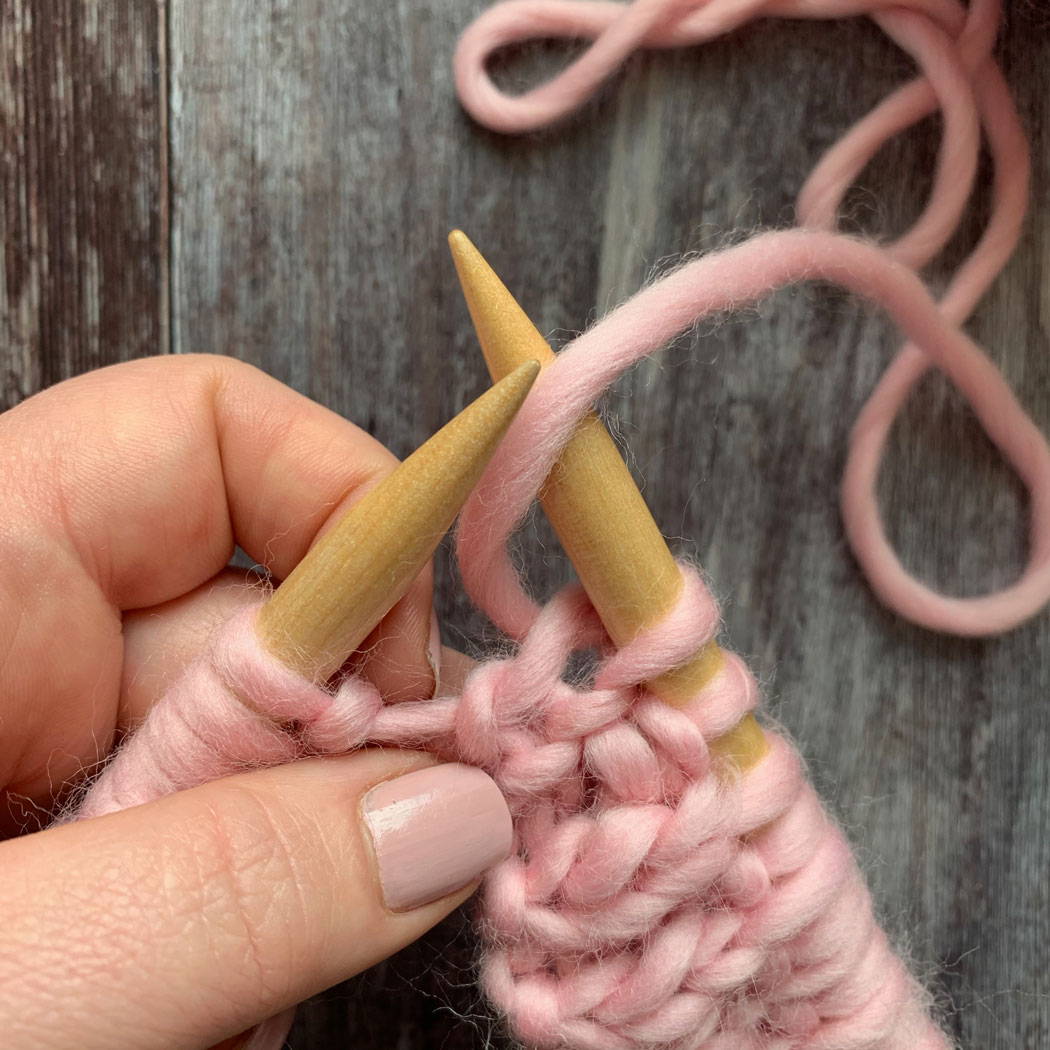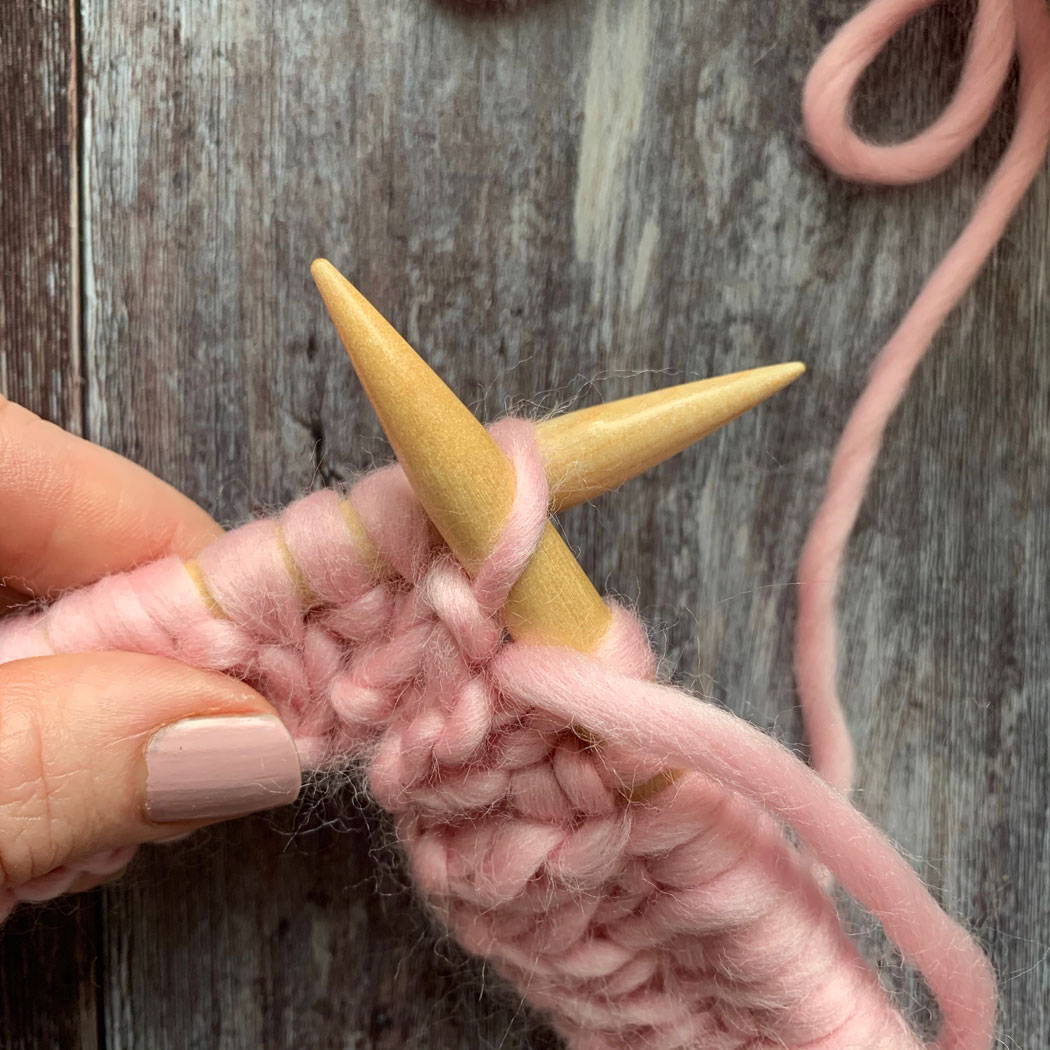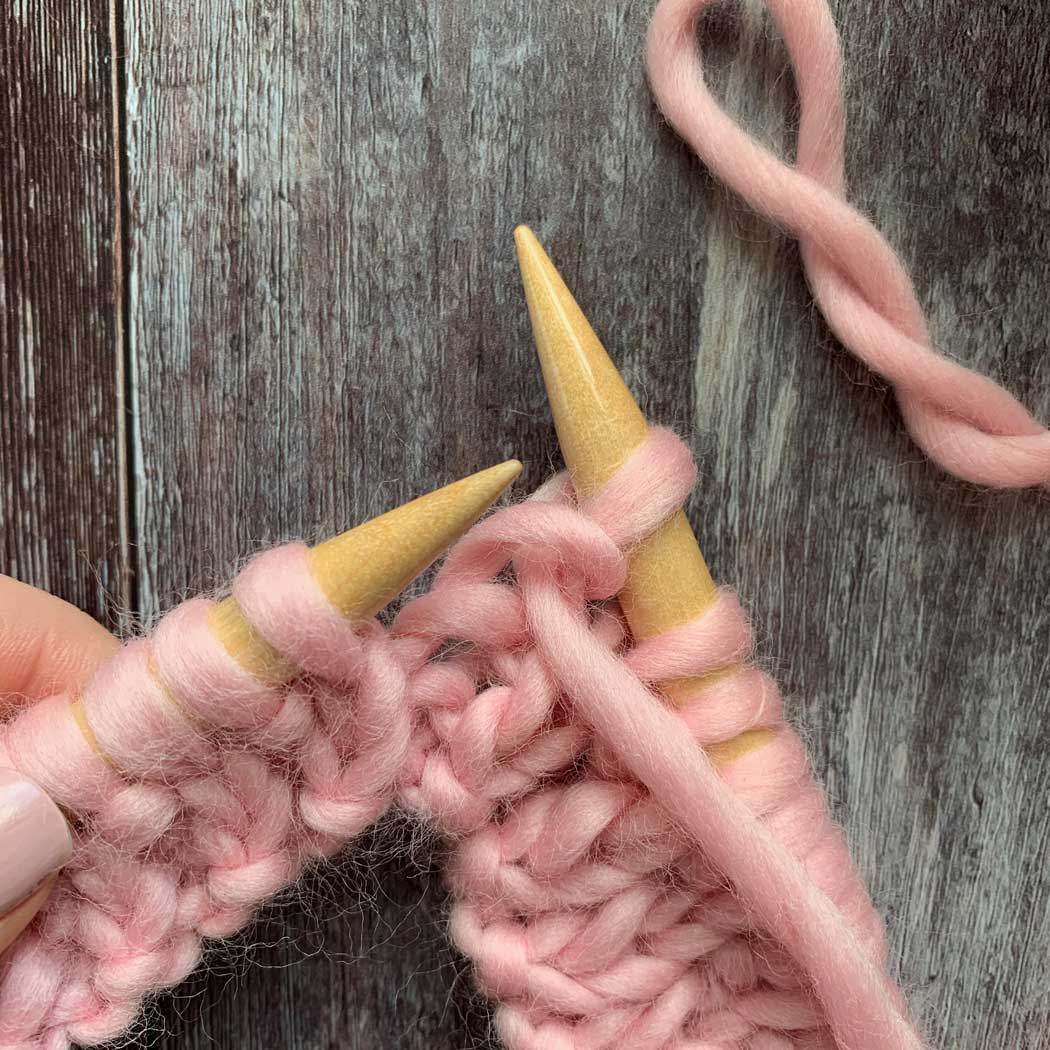 Ensure the cast on row is on your left needle, with the yarn held to the back.

Put the right needle through the first stitch from its left hand side to KNIT the first stitch. With my patterns I tend to always use even numbers of stitches so that each stitch on a rib row starts with a KNIT stitch)

Wrap the ball end of the yarn around the right needle anti clockwise

Use the tip of the right needle to bring the yarn through from the back the front

"Knock Off" the stitch from the left needle leaving the new stitch on your right

If its the first stitch of the row, pull it a little to ensure a good end row tension

Knit stitches from the right side look like little scarf V's

Bring your Yarn now BETWEEN your needles to the front of the work, ready to PURL
Put your left needle into the front of the left needle and wrap the yarn round anti clockwise
Take to the back of your work and knock off creating your PURL stitch
This is your first RIB K1, P1 .. repeat for the rest of the row taking the yarn from the front to the back for the KNIT stitches and from the back to the front for the PURL stitches
YOU ARE NOW KNITTING 1 x 1 RIB!
At the end of your row, turn the work (swapping needles so the full needle is once again in your left hand) ..
This method is used a the base of hats and jumpers and also cuffs..
If you K2 and P2 then it is 2x2 rib.