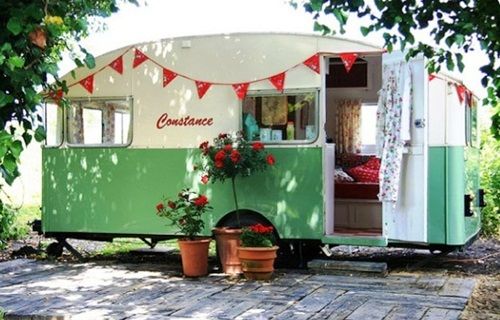 I have been researching information for a new project .. whilst browsing my inspiration file I found this picture from Snail Trail.. whose vintage caravan has been used in lots of photo shoots (including one for Cath Kidston).. a little googling later and I stumbled across these FANTASTIC homage cookies on Bake at 350  Who not only created these little lovelys, but also show you how to make them!
My 'flooding technique' is not all that – so let me know if you get on any better!
I think I will simply stick to design project in hand and take my inspiration from Constance and her look-a-like cookies
PS – they did these fabulous vintage postcard ones too!