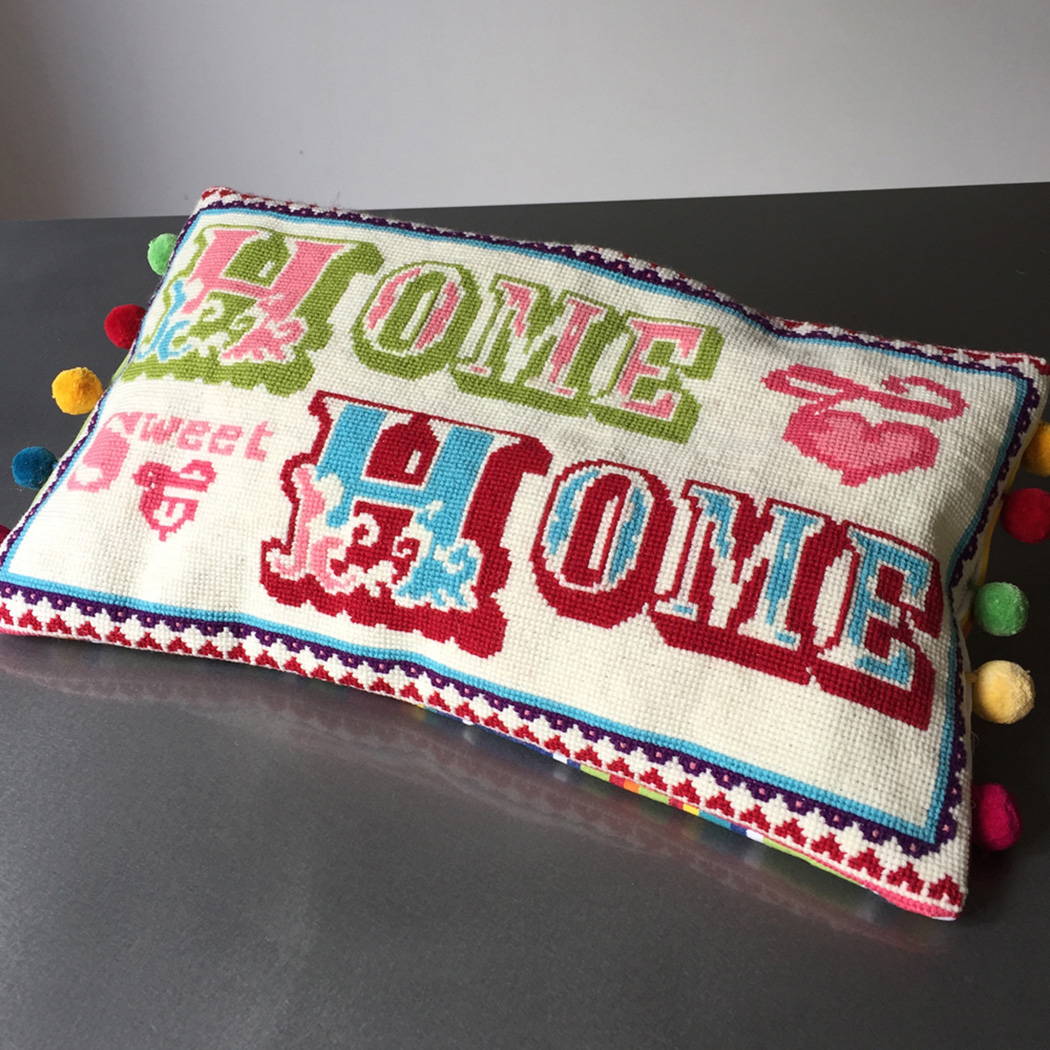 HOME SWEET HOME.. We are in unprecedented times, we love and thank all of those who are on the frontline keeping our country moving and safe.  We are being asked to stay home, which for us is not a big ask.  We are lucky, we are isolated and have space to move and grow. 
But now, there is now just me packing up your orders and demand has been extremely high (thank you) .. but I would ask you to be patient. 
I also need to be mindful of our lovely UK based suppliers, also small.   I will not have time to answer all queries quickly..I have created a COVID page to update you all with the latest information we have.. Things are changing daily.. and there is no one that this doesn't affect.    
WE ARE OPEN, BUT SLOW (I have to homeschool 2 kids too) ..   
STITCH CLUB - is now packed and will be collected tomorrow.

WASH YOUR HANDS  The monochrome chart is in with Stitch Club.. the kits will be packed later this week and picked up together.  You can buy the PDF of this pattern for £2 or the kit for £25 until Thursday on special offer HERE.  

OTHER ORDERS Will ship in order of placement and are subject to new stock deliveries of wool which are en route.  We are reviewing which kits we are able to continue with during this lock down and other alternatives we can offer (when I have finished getting these out!) .. I have a feeling it may only be digital.

AMENDMENTS  We no longer have any printed gift boxes, they are replaced by simply the tote bag and a plain version for now. 

SUPPLY  We will keep you informed.  BUT we may have to close our store with little notice.

DELIVERY  .  Royal Mail are still picking up at the moment  we are told that packages are safe and you can request with them a safe place or no contact area (for all your post) via their site.  We are going to take down express as they cannot guarantee any delivery dates.  
Please allow longer for your delivery than normal over the next few weeks..  we will do our best to get things out asapI will be in touch later
Happy Stitching#staysafe #stayhome 
Jacqui & The Crafteratti