Crafteratti is the crafting alter ego of award winning designer Jacqui Pearce.. here is her crafty story so far
Hello, my name is Jacqui and my love of stitching started during my childhood in England. Life on our cul-de-sac was like many others and I was bought up in a home full of colour, pattern and madly bright homespun crafts influenced by 2 ladies from the original 'Make Do and Mend Generation'. My Grandma Dora and my Mum. Crafty things were everywhere in my life; my mum earned extra money working part time teaching crochet and also working in our local craft shop "Patricias". This emporium of craft goodies was a treasure trove of sparkle and colour and it was there that I developed my addiction to fabrics and haberdashery.

Fast forward past a textile degree and career in fashion to 2004 when I was pregnant with my daughter. I created a collection of supersized handknits adorned with vintage brooches (it was quite the innovation in those days) .. we called it Granny Knits. I showed them to Selfridges who snapped them up and my crafty journey began.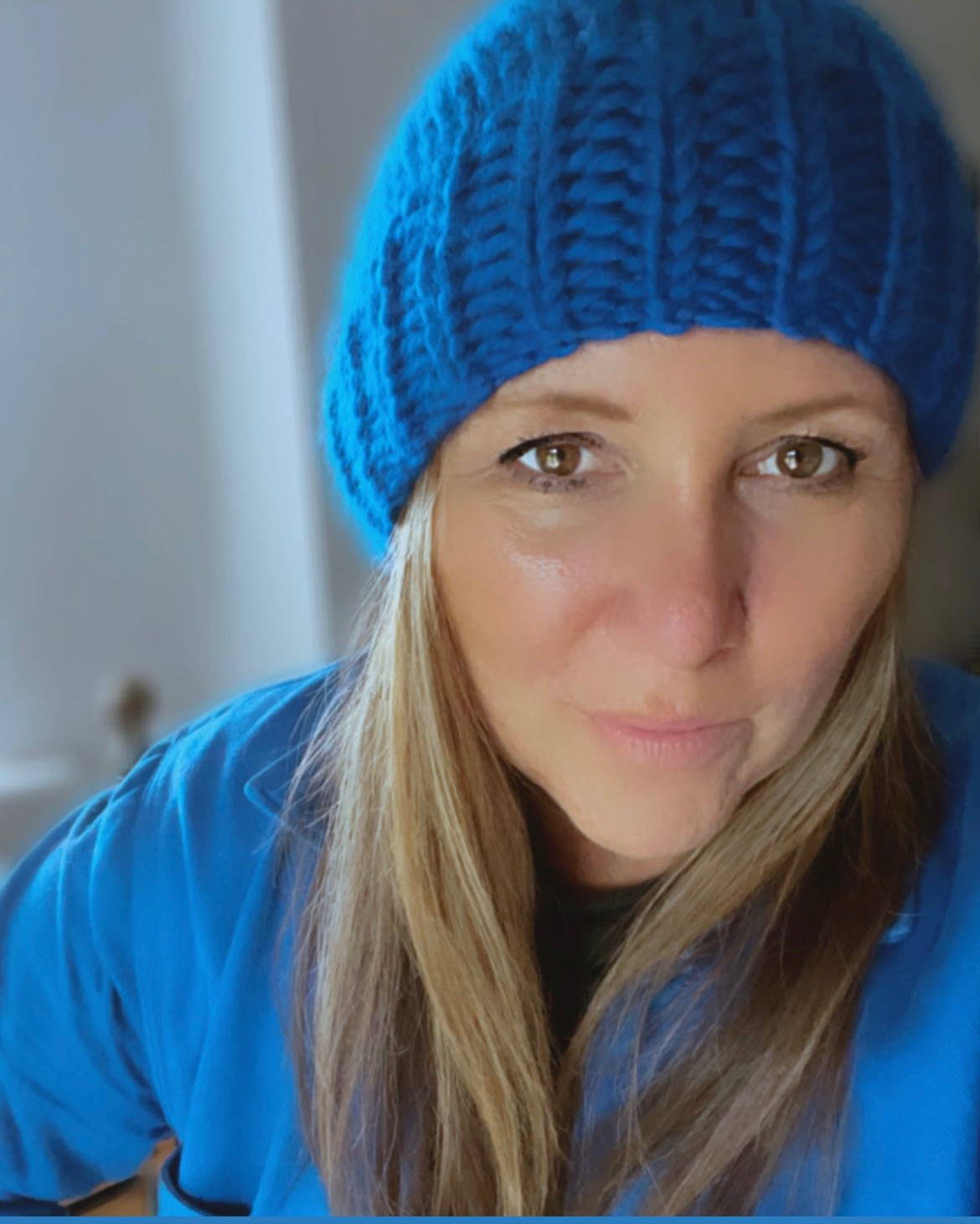 The following year I happened upon some vintage textiles whilst on holiday in Palm Springs. Featuring mid century patterns using wool on rug canvas .. using punch needle and needlepoint techniques, they were vibrant and bonkers. I loved how vibrant they were and the bold look of wool on canvas. I adapted some supersize rug canvas I found and used a cross stitch to ensure coverage, my first pattern was a camper van which is still in the collection today. Designing these patterns became a hobby and my signature Supersize Stitches Style was born - a mash up of Cross Stitch and Tapestry (needlepoint) techniques. The Stitching became super popular and took over from the knits.
Over the past 10 years I have been lucky enough to write or contribute to 6 books on crafts and business and also written and designed for a variety of magazines, with over 10 Magazine Covers featuring my work. In 2010 I was named one of the top 5 stitchers on the planet (I think there are many better stitchers than me, I was just doing something a little different at the time) as well as winning a few awards along the way.
Over the years our studio has developed a reputation for adding a modern spin on old crafts and we continue to add new experiments to our repertoire. From Paper Crafts to Movie Props, Crochet, Embroidery and Macrame we have played with plenty of crafty goodies to keep us on our creative toes. We enjoy trying new disciplines and love working on crafty commissions or partnerships with other brands and companies and have worked with brands like Marmite and the BBC to add a crafty spin to their campaigns and had commissions from Dame Jacqueline Wilson and even one for the Royal Wedding in 2011.
Jacqui has held 2 shows for her textile work and regularly undertakes interior and brand product consulting work at her studio.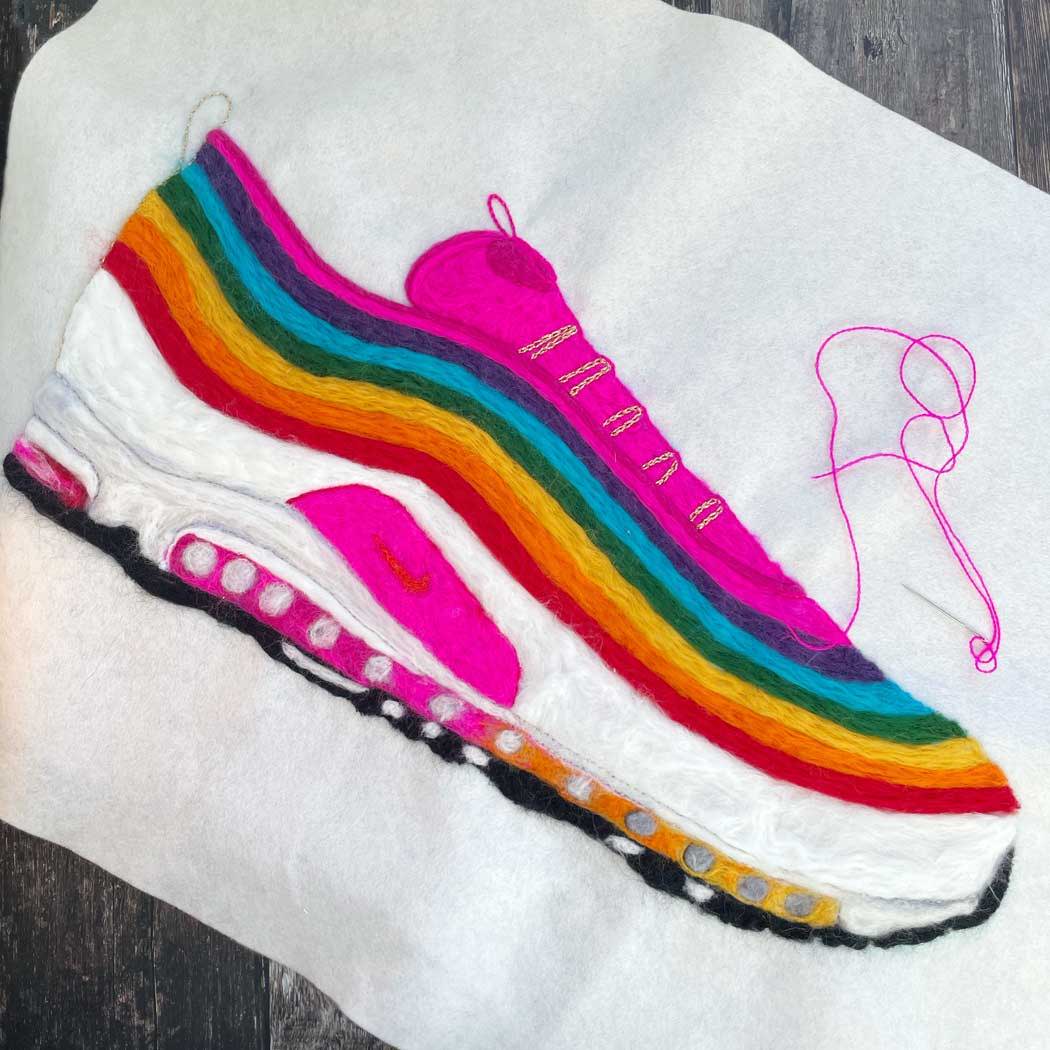 Conscious Crafters & Craftivism
We are passionate about modern crafts and design and work with heritage British components and local companies. We are based on the wild Welsh borders near the book town of Hay on Wye and just about everything we create has a British provinence, from the British wool in our cross stitch kits (we do have Sheep surrounding our old farm after all) to the classic British steel needles we use to sew. Even our bags are printed in our own farm based studio. We are Conscious Crafters and you can be assured of our heritage and we are still a small family business.

We believe in the CRAFTIVISM movement and using the gentle art of persuasion via the arts to provoke thought and conversation.
Our Yarns and Supersize Knits
Jacqui had spent many years designing knitwear and crochet for global fashion brands and her love of yarn, design colour and general stitchery is in everything she does. In 2019 she decided to revisit knitwear and design a new collection based on supersize yarns that would be created for us in the UK. She worked on this collection with her mum who had always been a whizz at delivering technical makes based on Jacqui's designs. Sadly Jacqui's mum suddenly passed away in the Autumn of 2019 just before the collection was due to launch but her legacy, knowledge and passion live on in our Supersoft, Supersize Merino Knit collection. We know she would have loved them all.
Our crafty ventures continue .. and we look forward to you joining us on this joyful journey.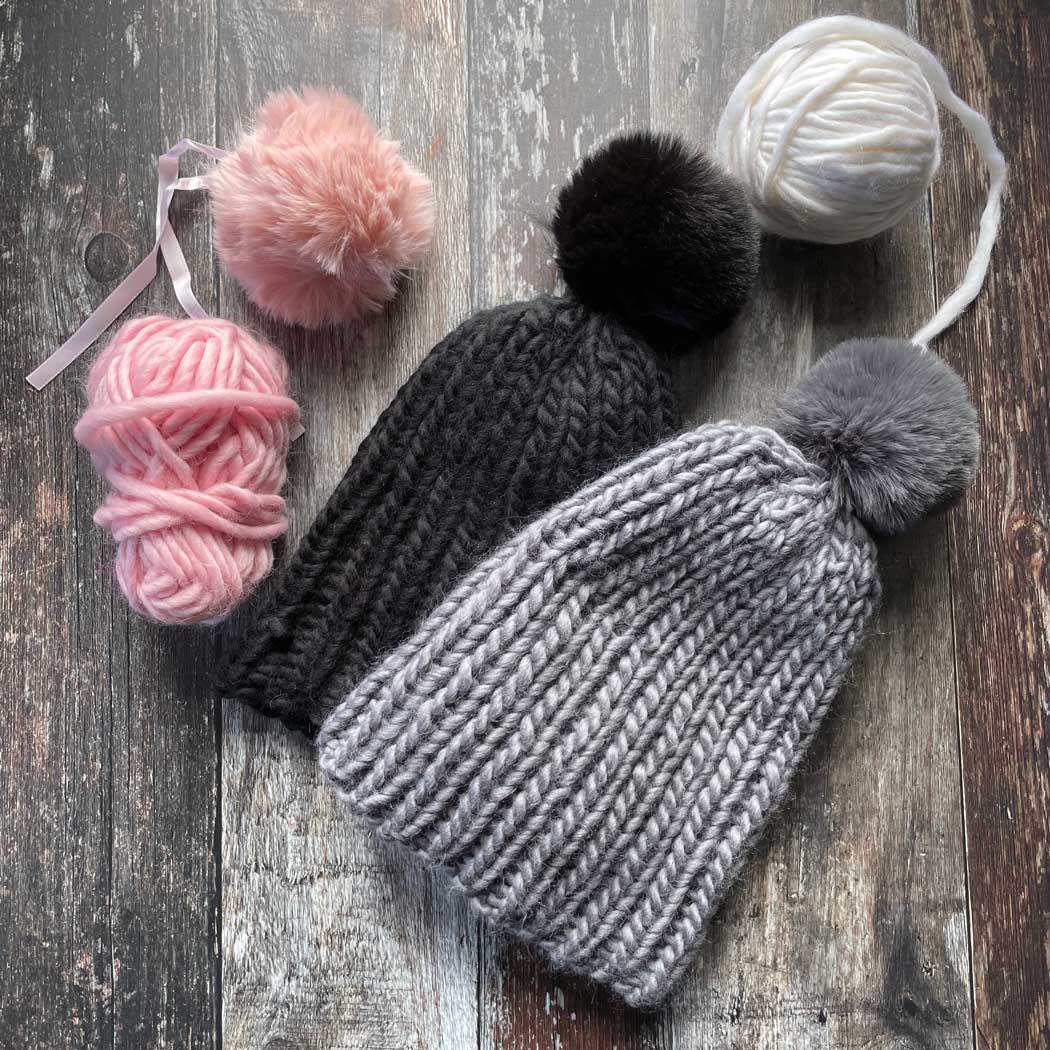 Sharing Knowledge & Our Mission

We love to share all the things we've learned and the pleasures crafting can provide. We are committed not only to bringing you the best crafts and stitching we can create, but to also provide you with inspiration and resources to help you learn more about our crafts, find your own Crafty Joy and experience the benefits it can bring.

With this in mind we have launched our CRAFT SCHOOL and also share regular information on our social platforms...
Happy Stitching! JP x
Why not join our newsletter and receive a discount from your first order as well as receiving exclusive content, tips, offers and discounts?