CRAFTERATTI YARN COLOUR GUIDE
We hold the most of our colours in the YUM YUM yarn but can special order any of the below colours in our MAXI MERINO yarn for a minimum yarn order of 5 KG.    Some are limited editions (like our Unicorn Yarn) and we also offer YARN BOXES as part of our KNIT CLUB in our seasonal colours.
**NOTE we run a lot more colours in our classic Crewel and Tapestry yarn for stitching.. please see here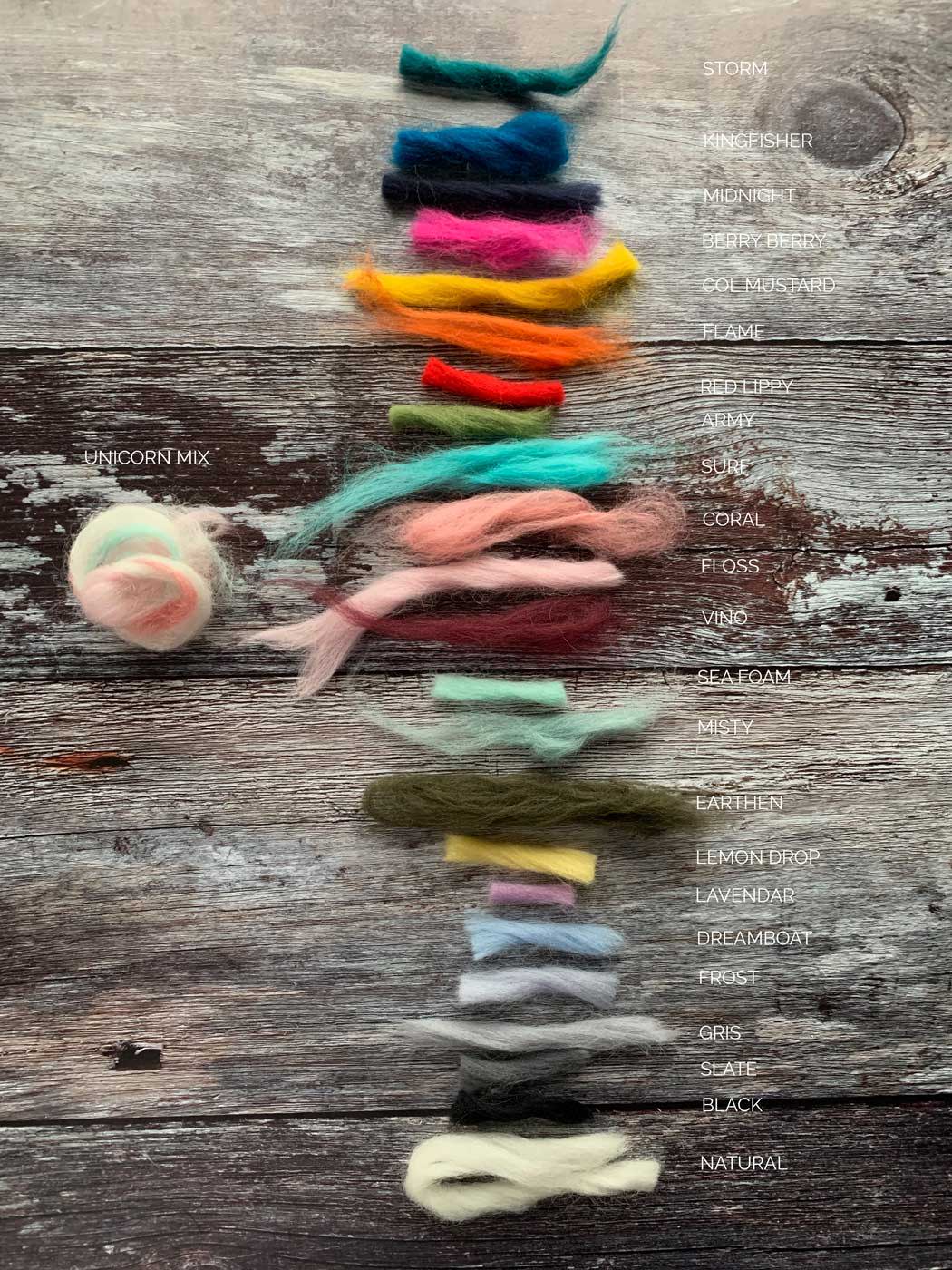 We also run limited edition colours .. plus starter yarn boxes with our key colours in.  We have NEON LIGHTS (a super bright yellow), HOT BARBIE (our hot neon pink), TRUE BLUE (the pantone electric colour of the year) and ORANGE (a simple bright orange).  UNICORN is a limited edition blend of dreams ..  perfect transitional colours that work all year round.